Organized by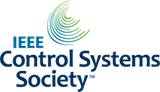 Technically
co-sponsored by


Your IP: 34.229.63.28
Unique visitors: 120676

Total Page views:7256
(Since August 30th, 2017)




I hope you will have a good experience at this venue for your exhibits. Please feel free to contact me if you have any questions. On behalf of the entire Operating Committee, I look forward to working with you to ensure an exciting and productive Exhibits Area at the 2018 CDC.

Stefano Di Cairano
dicairano@ieee.org
Exhibits and Sponsorships Chair of CDC 2018


IEEE Control Systems Society
Institute of Electrical and Electronics Engineers


Society for Industrial and Applied Mathematics
Society of Instrument and Control Engineers


Mitsubishi Electric Research Laboratories (MERL), located in Cambridge, MA, is the North American R&D organization for Mitsubishi Electric Corporation, a $38B global manufacturer of electrical products including elevator and escalators, HVAC systems, electrical power systems, satellites, factory automation equipment, automotive electronics and visual information systems. Controls researchers at MERL collaborate with corporate R&D laboratories, business units in Japan and academic partners around the world to develop new control algorithms and control technologies that extend the performance envelope of these systems.



United Technologies Research Center (UTRC) delivers the world's most advanced technologies, innovative thinking, and disciplined research to customers that are industry leaders in systems and services for aerospace systems and commercial buildings. These customers include all the business units of United Technologies (Pratt and Whitney; United Technologies Corporation Aerospace Systems; Climate, Controls, and Security; and Otis Elevator) as well as government agencies and independent organizations. In addition, UTRC partners with leading universities across the globe to advance the state of the art in relevant technologies.



The MATLAB and Simulink product families are fundamental applied math and computational tools adopted by more than 5000 universities and colleges. MathWorks products help prepare students for careers in industry, where the tools are widely used for data analysis, mathematical modeling, and algorithm development in collaborative research and new product development.



Skydio is a robotics company that makes flying tools that free your hands and mind. Their first product, R1, is a fully autonomous flying camera. R1 was built from the ground up for autonomous flight by a team of world-class researchers and engineers. R1 is powered by the Skydio Autonomy Engine, enabling it to see and understand the world around it so that it can fly safely at high speeds while avoiding obstacles, even in dense and challenging environments.



SIAM publishes high-quality textbooks and monographs in print and electronic format. Visit our booth and view new and backlist titles, including those in our Advances in Design and Control series, and take advantage of discounted prices. If you are interested in publishing a book, speak to the editor, who will explain how SIAM partners with authors to publish books that have outstanding production quality and solid value for price.



IEEE/CAA Journal of Automatica Sinica was launched in 2014, it is a joint publication of the IEEE and the Chinese Association of Automation. JAS aims to publish high-quality, high-interest, far-reaching research achievements globally, and provide an international forum for the presentation of original ideas and recent results related to all aspects of automation. Researchers (including globally highly cited scholars) from 164 institutes in 22 countries, such as NASA Ames Research Center, MIT, Yale University, Princeton University, and Chinese Academy of Sciences, select to share their research with a large audience through JAS. We are pleased to announce IEEE/CAA Journal Automatica Sinica (JAS) has its latest CiteScore as 3.18, which ranks it among top 18% (40/224) in the category of "Control and Systems Engineering", and top 19% (48/251, 32/168) both in the categories of "Information System" and "Artificial Intelligence". JAS has entered the 1st quantile (Q1) in all three categories it belongs to. JAS papers can be found at http://ieeexplore.ieee.org/xpl/mostRecentIssue.jsp?punumber=6570654 or www.ieee-jas.org



Looking to publish your research? Discover Springer's print and electronic publication services, including open access! Get high-quality review, maximum readership and rapid distribution. Visit our booth or springer.com/authors. You can also browse key titles in your field and buy (e) books at discount prices. With Springer you are in good company.



Taylor & Francis partners with researchers, scholarly societies, universities and libraries worldwide to bring knowledge to life. As one of the world's leading publishers of scholarly journals, books, ebooks and reference works our content spans all areas of the Humanities, Social Sciences, Behavioural Sciences, Science, Technology, and Medicine.



Visit Princeton University Press to meet the editors, Vickie Kearn and Susannah Shoemaker, and to see the following new books: Noncooperative Game Theory by João Hespanha; Linear Systems Theory (Second Edition) by João Hespanha; Scalar, Vector, and Matrix Mathematics – Revised and Expanded Edition by Dennis S. Bernstein; and Millions, Billions, Zillions by Brian Kernighan. Princeton has added computer science and information science to the disciplines in which we publish, and this is a chance to browse the new titles in these areas. We are offering a 30% conference discount. Enter coupon code C253 at press.princeton.edu or purchase at our booth.



Elsevier is a global information analytics business that helps institutions and professionals advance healthcare, open science and improve performance for the benefit of humanity.


























Key dates (2018)
Submission Site Open:
January 4
Initial Paper
Submissions to L-CSS with CDC Option Due:
March 6
Invited Session
Proposals Due:
March 10
Initial Paper
Submissions Due:
March 20
Workshop Proposals Due:
May 1
Paper and Workshop
Decision Notification:
mid-July
Best Student Paper
Nominations Opens:
July 20
Final Submission Open:
August 1
Registration Opens:
August 1
Best Student Paper
Nominations Closes:
August 15
Accepted Papers Due:
September 20
Early Bird Closes:
October 1
Conference opens:
December 17
Conference closes:
December 19
Gold Sponsors
Silver Sponsors
Exhibitors
Click here to see the complete list of sponsors and exhibitors