Organized by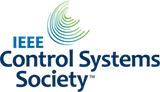 Technically
co-sponsored by


Your IP: 54.225.26.44
Unique visitors: 65391

Total Page views:57160
(Since August 30th, 2017)
Airport and Transport Information

Registrants arriving via international flights should fly into Miami International Airport - MIA.

Directions on how to reach the conference hotel will be available in late 2018.

Depending on your nationality, you might need a visa to enter the USA.

Detailed information about visas can be found here.


Detailed information about the visa waiver program can be found here.


Authors of accepted papers may request an official letter of acceptance.


The 57th IEEE Conference on Decision and Control will be held at the Fontainebleau Miami Beach.

A limited number of rooms at a reduced conference rate have been arranged and are available at this link.

Please note that, in addition to the published rate, there is a hotel fee of $24.95 per night and tax is 14%.

You will find more details by clicking on "more details" within the "Fontainebleau Miami Beach" header after you have entered your desired dates.

The weather in Miami Beach turns colder in December, but not too cold!
Daily temperatures range from the average lows of 63℉ (17℃) to the average highs of 75℉ (24℃).
Average temperatures are around 69℉ (21℃).
This is certainly a mild winter by most standards, and makes Miami Beach a perfect destination for some winter sun.



Key dates (2018)
Submission Site Open:
January 4
Initial Paper
Submissions to L-CSS with CDC Option Due:
March 6
Invited Session
Proposals Due:
March 10
Initial Paper
Submissions Due:
March 20
Workshop Proposals Due:
May 1
Paper and Workshop
Decision Notification:
mid-July
Best Student Paper
Nominations Opens:
July 20
Final Submission Open:
August 1
Registration Opens:
August 1
Best Student Paper
Nominations Closes:
August 15
Accepted Papers Due:
September 20
Early Bird Closes:
October 1
Online Registration Closes:
December 5
Conference opens:
December 17
Conference closes:
December 19
Gold Sponsors
Silver Sponsors
Exhibitors
Click here to see the complete list of sponsors and exhibitors